Apple Room
Ages 4 and 5

Children in the Apple Room have many opportunities to participate in planned learning experiences as well as child-directed play. The program includes art, science, math, music, literacy, dramatic play, motor and cooking activities that provide the foundation for children's social development and later academic achievement. These are also many of next year's kindergarteners, and teachers work with families to facilitate healthy and positive transitions to elementary school.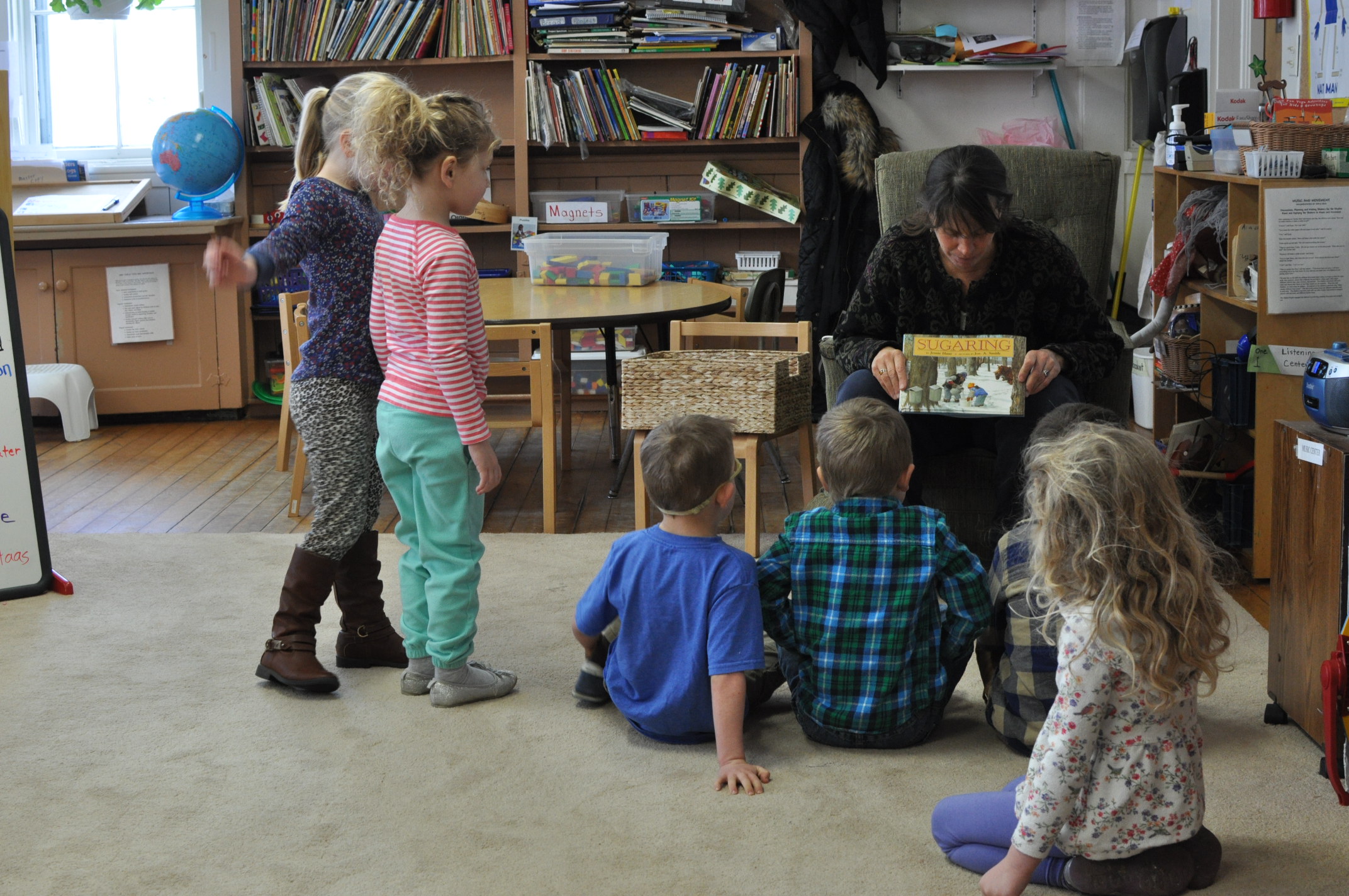 Year Highlights
- Portrait Project
- Working in our garden and making soup with the harvest
- Maple tapping
- Seeing a show at the Weston Playhouse
- Our year long scissor curriculum
Judith Resch Adams
Mrs. Adams graduated from Lake Erie College with a B.A. degree emphasizing Elementary Education. She has a Vermont teaching license in Early Childhood Education. Her past teaching experiences included kindergarten and first grade at the Ridgebury Elementary School in Ohio. Her educational philosophy is to know the whole child in all areas of development so that each child will have a developmentally appropriate plan to meet his/her needs that promotes a confident, successful child. Mrs. Adams has been teaching at The Little School since 1989.
Jessica has worked with The Little School off and on since 2001. She lives in Ludlow with her family and enjoys gardening, reading and creating projects. 
A Typical Day in the Apple Room
9:00 – 9:15  | Arrival & Welcome
9:15 – 9:30 | Morning Planning Meeting
9:30 – 10:15 | Free Play/Explore Time
10:15 – 10:30 | Clean-Up
10:30 – 10:45 | Morning Snack
10:45 – 11:00 | Circle Time
11:00 – 11:45 | Outdoor Play
11:45 – 12:00 | Story Time
12:00 – 12:30 | Lunch
12:30 | Pick-up for Morning-Only Kids
12:30 – 1:15 | Quiet Rest Time
1:15 – 1:30 | Circle Time
1:30 – 1:50 | Free Play/Explore Time
1:50 – 2:00 | Clean Up Time/Music & Movement
2:00-3:00 | Outdoor Play
3:00 | Pick-up
Favorites from Our Bookshelves
Growing Vegetable Soup by Louis Ehlert
Oxcart Man by Donald Hall
Owl Moon by Jane Yolen
Learning to Get Along Series by Cheri J. Meiners
My Teacher Said Goodbye Today: Planning for the End of the School Year by Judy Osborne